Welcome to this Playground! A space focused on cultivating a life in the pursuit of freedom, plus the tools and practices to re-alight with that vision. Everything you'll find in this platform is geared towards cultivating a life where work IS play.
Hi! I'm Maia –  founder of Blank Page Lab, writer or Colectiva Magazine, designer, shapeshifter and full time nomad. I've learned so much on this journey and my intention with this blog is to share my ongoing experiments to optimize my systems while taking care of my mind.
Here you can read my journey from burned out freelance designer to launching my own design studio.
I love experimenting with new practices that help me bring focus and intention into to my work, so I can spend more time doing what I love. This is the whole reason why I started this blog, to help visionaries design their own definition of freedom.
I'm feeling bullets on this bio:
The thing I enjoy the most is surprise surprise, traveling. Pre-pandemic digital nomad, so hungry to see this incredibly wild world. I've been living off a suitcase since 2018.
I run Blank Page Lab, a design studio where we build brands that are very much alive.
I'm half Venezuelan, half Colombian.
I am writing Colectiva Magazine, an independent publication on themes and practices that cultivate self-knowledge through introspection.
I started a blog when I was 15 (2011) and I met my best friend ever through it. My school teachers wanted me to delete it because honestly, was pretty wild.
I started kitesurfing last year and I'm so obsessed with it.
I love adding grain to graphics. And photos. And everything.
I'm incredibly good at guitar hero. To ridiculous levels. I don't play any instruments. Maybe I should. I've been ignoring all the signs.
I absolutely love languages <3. I speak fluent english, spanish, portuguese, french, very rough german, and I'm learning italian. My dream is to learn japanese one day.
I spend all day listening to music. Literally all day. I curate super specific playlists. Here's my spotify account. Here's one of my favorite playlists.
I've been studying botany and natural remedies for years and my dream is to have a natural apothecary with herbs and adaptogens in my house so I can witch around.
My favorite writer is Gabriel García Márquez.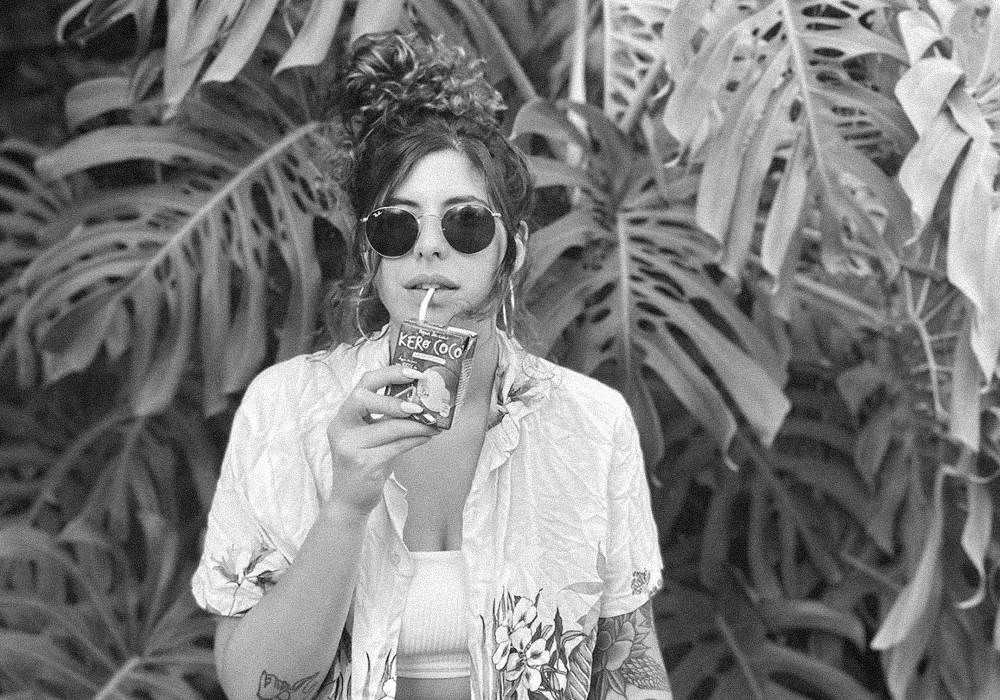 I am so incredibly grateful that the internet can connect me with such amazing human beings. If you're reading this and resonating with it, fuck yes.
Support

If you find value in the stuff I ramble about, imagine we met at a coffee shop and we had the best laugh and you say to me when I'm reaching my card to pay "no worries, I got your coffee"
(This is me saying if you enjoy this content, consider supporting the channel)
If you want to reach out, please do. Some of my favorite people in my life are internet friends.
You can find me on instagram, on twitter or write me an email <3